Gestern wurde im Rahmen des Microsoft Event Windows 11 der Öffentlichkeit offiziell vorgestellt. Das Nachfolgerbetriebssystem von Windows 10 wird am 5. Oktober 2021 als Stable Build zur Verfügung stehen. Ab kommender Woche wird die erste Insider Preview im Dev- und Beta-Chancel verfügbar sein:
Today, we unveiled Windows 11 to the world, and we know Windows Insiders are super excited to get their hands on it! As Panos mentions here, we plan to release the first Insider Preview build for Windows 11 next week. However ahead of that release – we wanted to let Insiders know of a few changes we are making to how they will receive Windows 11 Insider Preview builds going forward.

Since launching Windows 10 six years ago, a lot of hardware innovation has happened in the PC space. For Windows to move forward and take better advantage of the latest innovations, we need to update the baseline system requirements for modern PCs. As a result, Windows 11 has updated hardware requirements which will be reflected in the Windows Insider Program. This blog post will outline what this means for Insiders new to flighting as well as Insiders who have already been flighting Insider Preview builds.

Windows Insider (@windowsinsider) / Twitter
Die Hardware Voraussetzungen wurden entsprechend angehoben:
To install or upgrade to Windows 11, devices must meet the following minimum hardware requirements:
Processor: 1 gigahertz (GHz) or faster with two or more cores on a compatible 64-bit processor or system on a chip (SoC).
RAM: 4 gigabytes (GB) or greater.
Storage: 64 GB* or greater available storage is required to install Windows 11.

Additional storage space might be required to download updates and enable specific features.

Graphics card: Compatible with DirectX 12 or later, with a WDDM 2.0 driver.
System firmware: UEFI, Secure Boot capable.
TPM: Trusted Platform Module (TPM) version 2.0.
Display: High definition (720p) display, 9″ or greater monitor, 8 bits per color channel.
Internet connection: Internet connectivity is necessary to perform updates, and to download and use some features.

Windows 11 Home edition requires an Internet connection and a Microsoft Account to complete device setup on first use.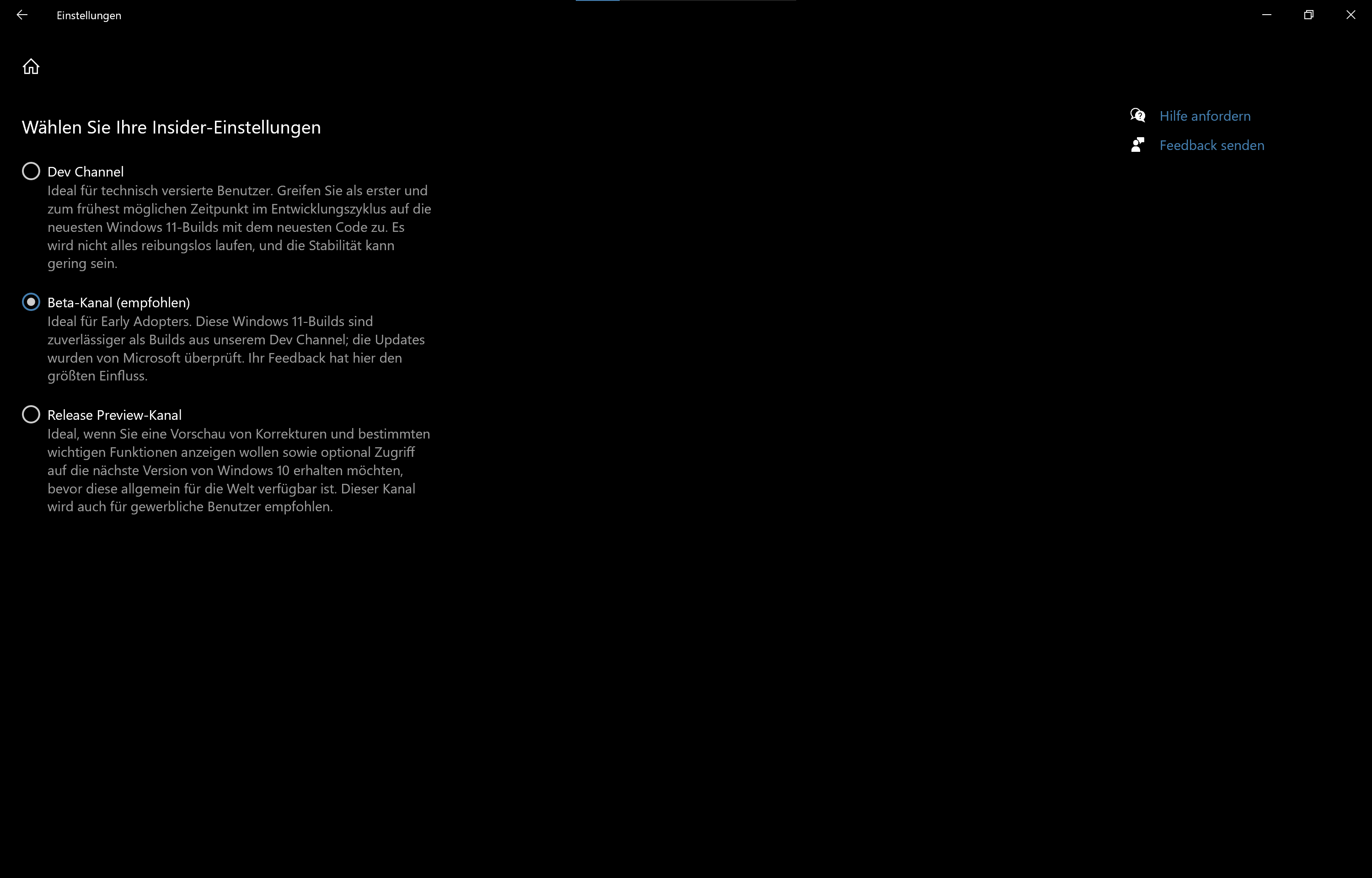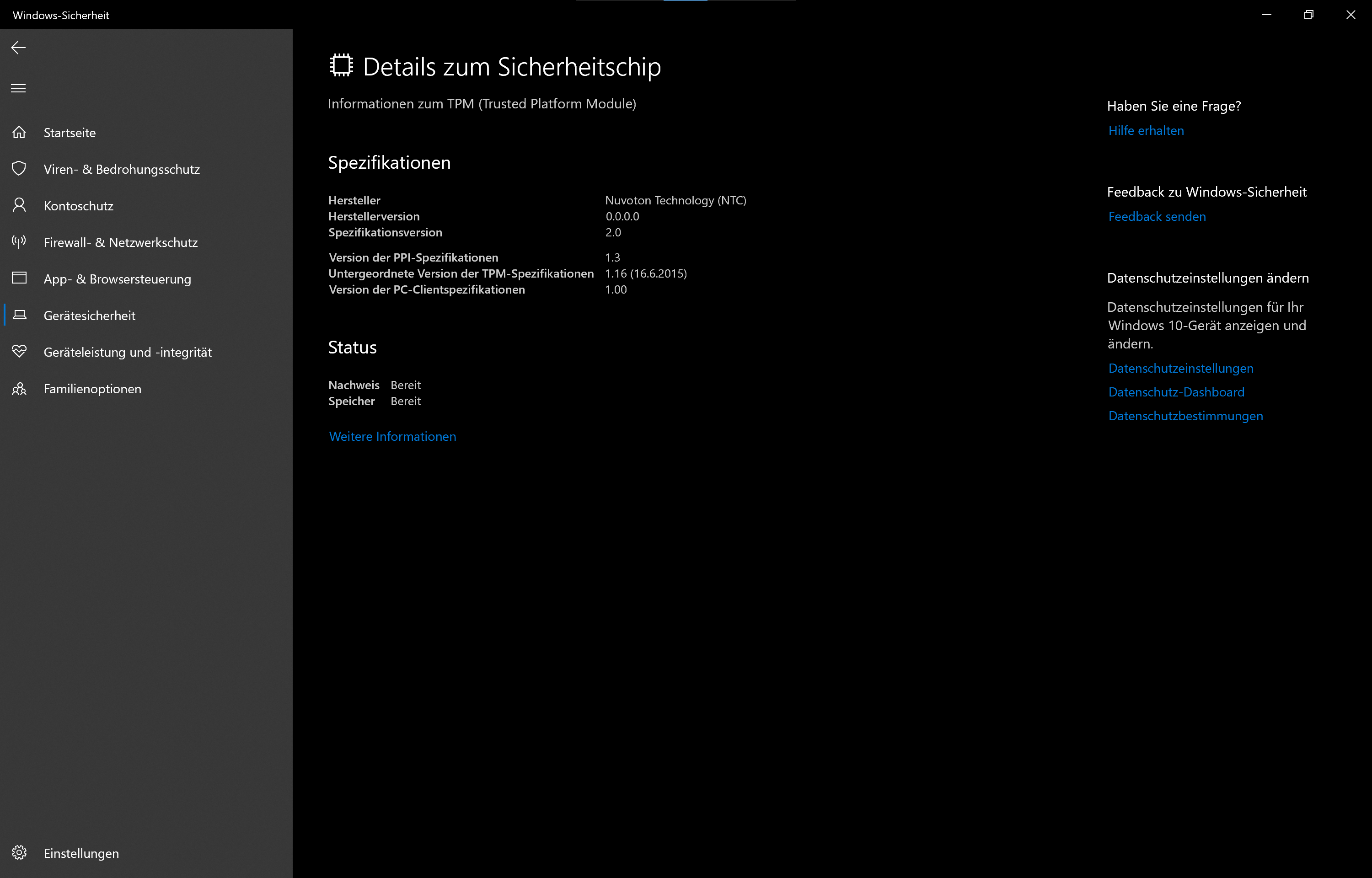 Die Kompatibilität kann mit einer App überprüft werden, ob Ihr aktueller PC die Anforderungen zum Ausführen von Windows 11 erfüllt. In diesem Fall können Sie bei der Einführung ein kostenloses Upgrade erhalten,
Die Lizenzierung ist identisch zu Windows 10 und soll sich nicht ändern. Ein Upgrade von Windows 10 zu Windows 11 ist kostenlos und wird wie die bisherigen Feature-Updates durchgeführt.
There are no unique licensing requirements for Windows 11 beyond what is required for Windows 10 devices.

Microsoft 365 licenses that include Windows 10 licenses will permit you to run Windows 11 on supported devices. If you have a volume license, it will equally cover Windows 11 and Windows 10 devices before and after upgrade.

Windows 11, what's new and overview for administrators – What's new in Windows | Microsoft Docs
Die entscheidenden Änderungen finden in der GUI, neue Features sowie weitere Security-Features statt:
Ein neues Taskbar-Zentriertes Startmenü, welches aber optional wieder in den Einstellungen wie unter Windows 10 nach Links konfiguriert werden kann.
We've simplified the design and user experience to empower your productivity and inspire your creativity. It's modern, fresh, clean and beautiful. From the new Start button and taskbar to each sound, font and icon, everything was done intentionally to put you in control and bring a sense of calm and ease. We put Start at the center and made it easier to quickly find what you need. Start utilizes the power of the cloud and Microsoft 365 to show you your recent files no matter what platform or device you were viewing them on earlier, even if it was on an Android or iOS device.

Introducing Windows 11 | Windows Experience Blog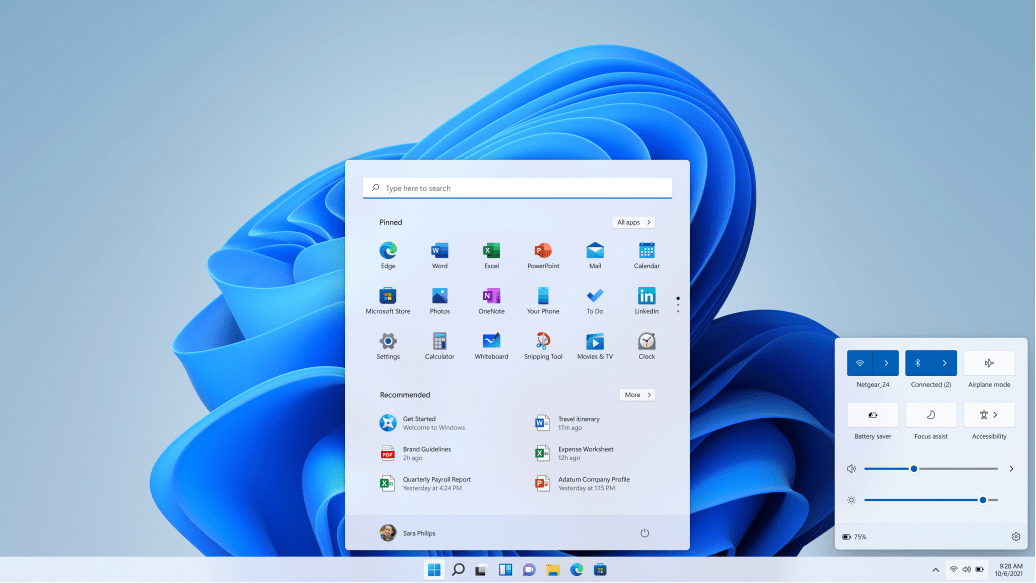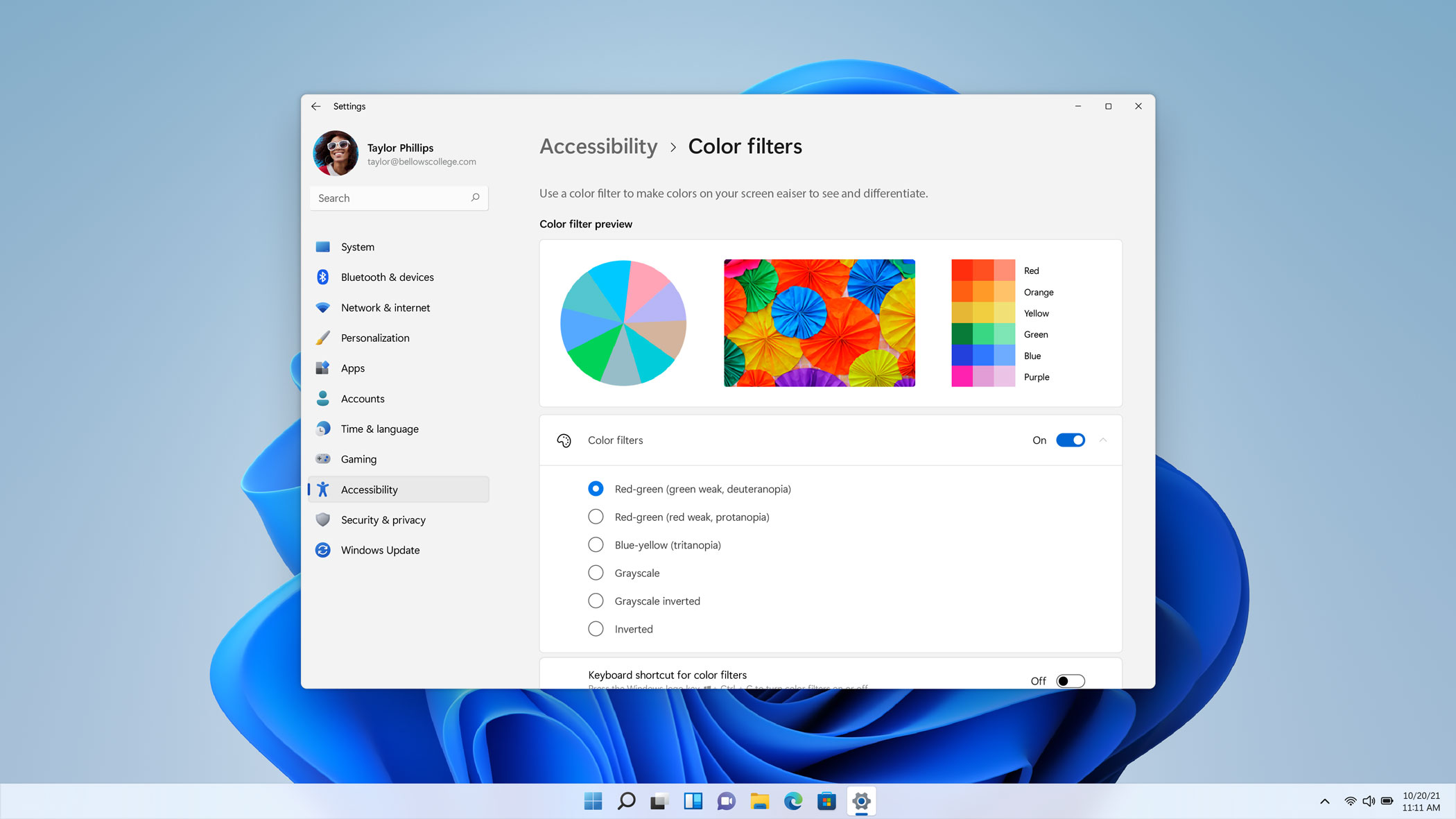 Ein sehr produktives Feature ist das neue Snap-Layouts, Snap-Groups und Snap-Desktops:
Windows has always been about helping you work how you want, by offering flexibility of multiple windows and the ability to snap apps side by side. New in Windows 11, we're introducing Snap Layouts, Snap Groups and Desktops to provide an even more powerful way to multitask and stay on top of what you need to get done. These are new features designed to help you organize your windows and optimize your screen real estate so you can see what you need just the way you want in a layout that's visually clean. You can also create separate Desktops for each part of your life and customize them to your liking – imagine having a Desktop for work, gaming or school.

Building a new, open Microsoft Store on Windows 11 | Windows Experience Blog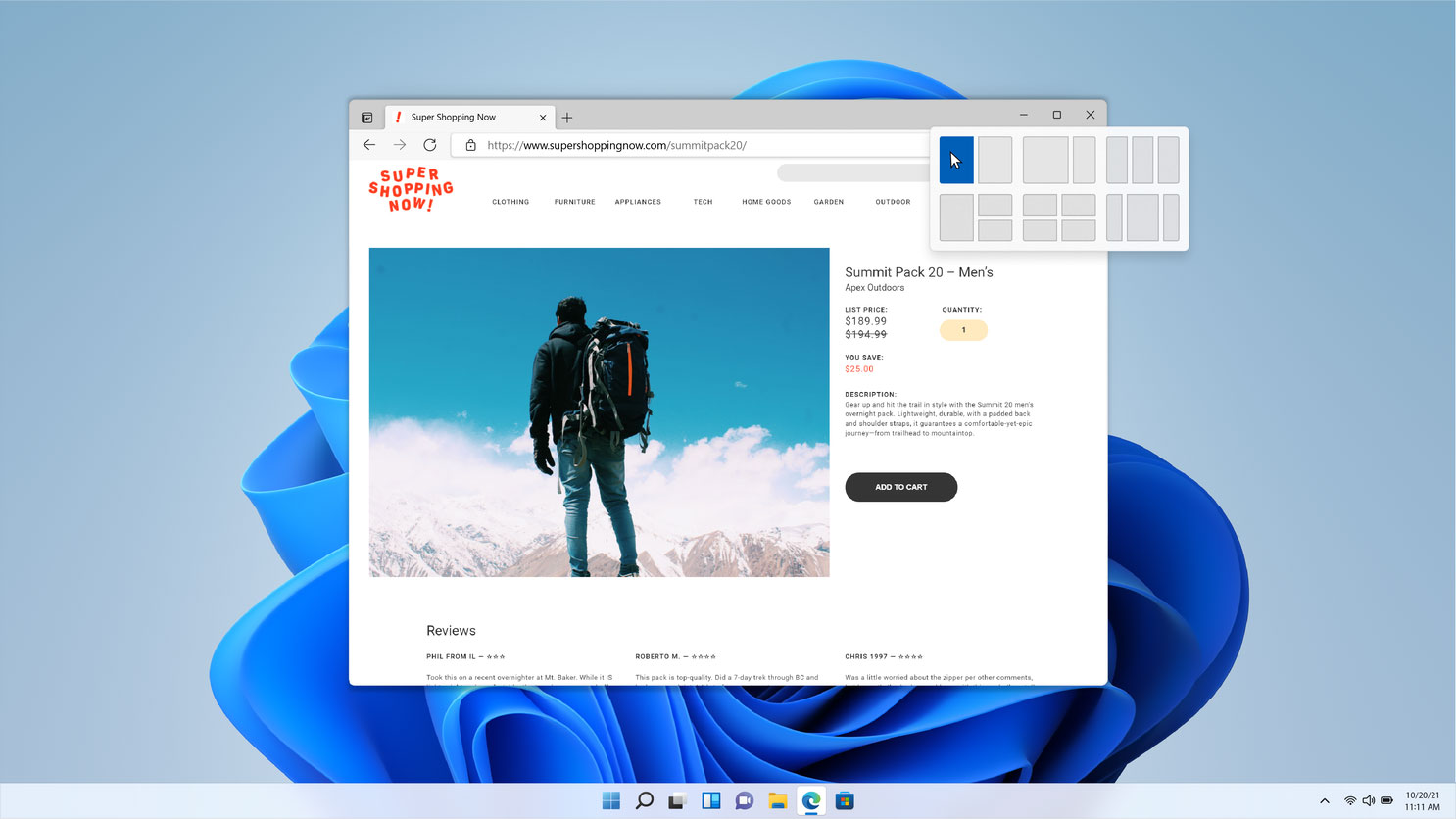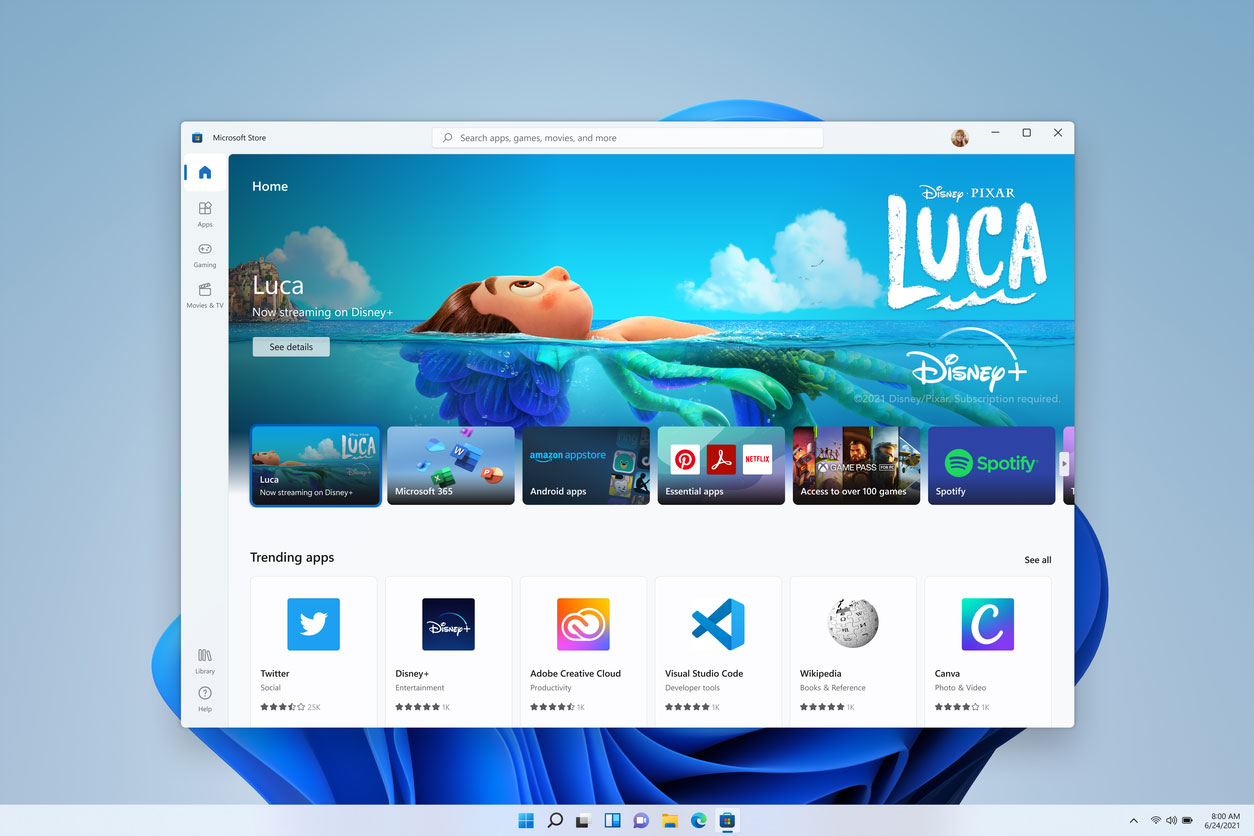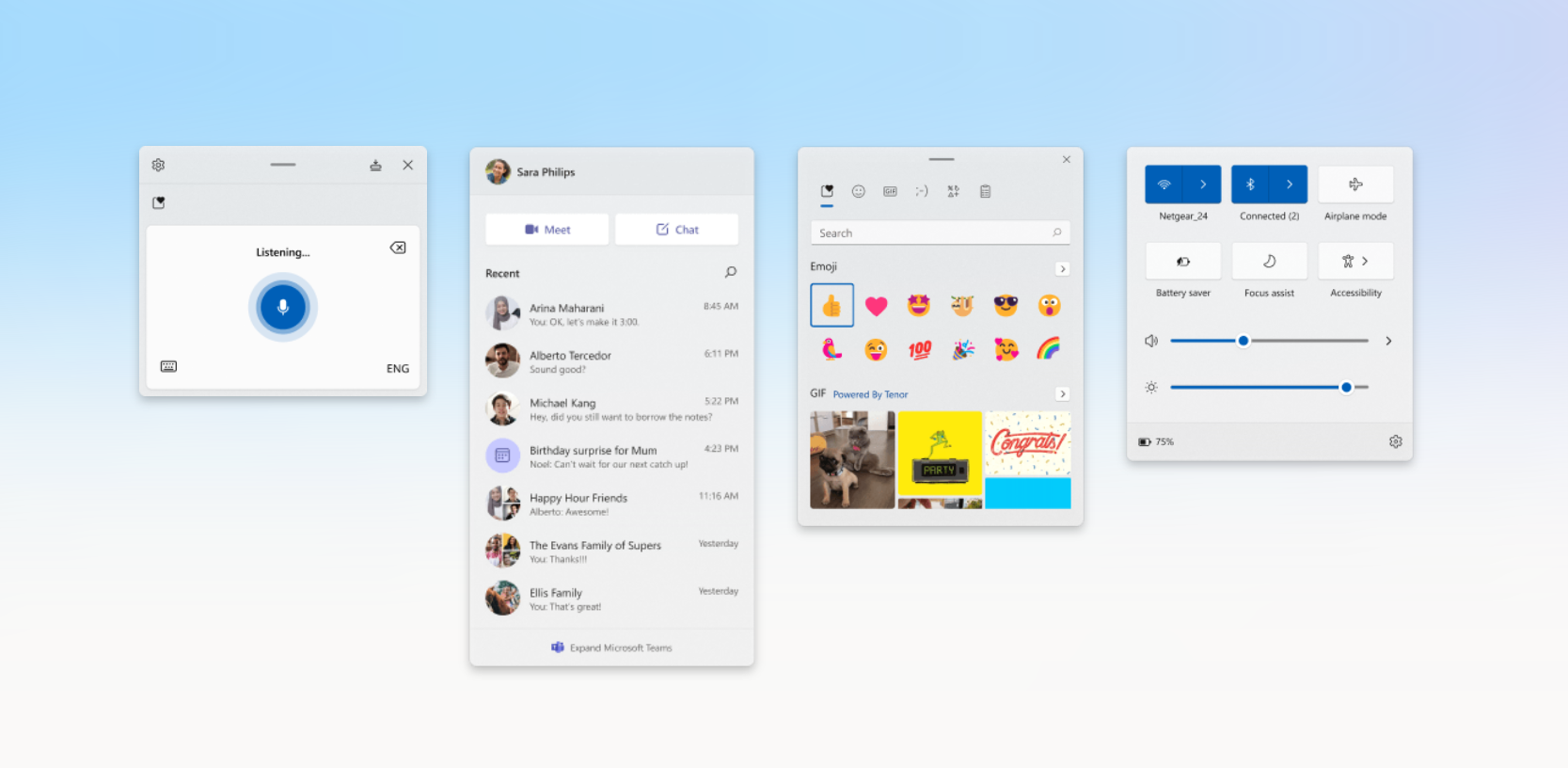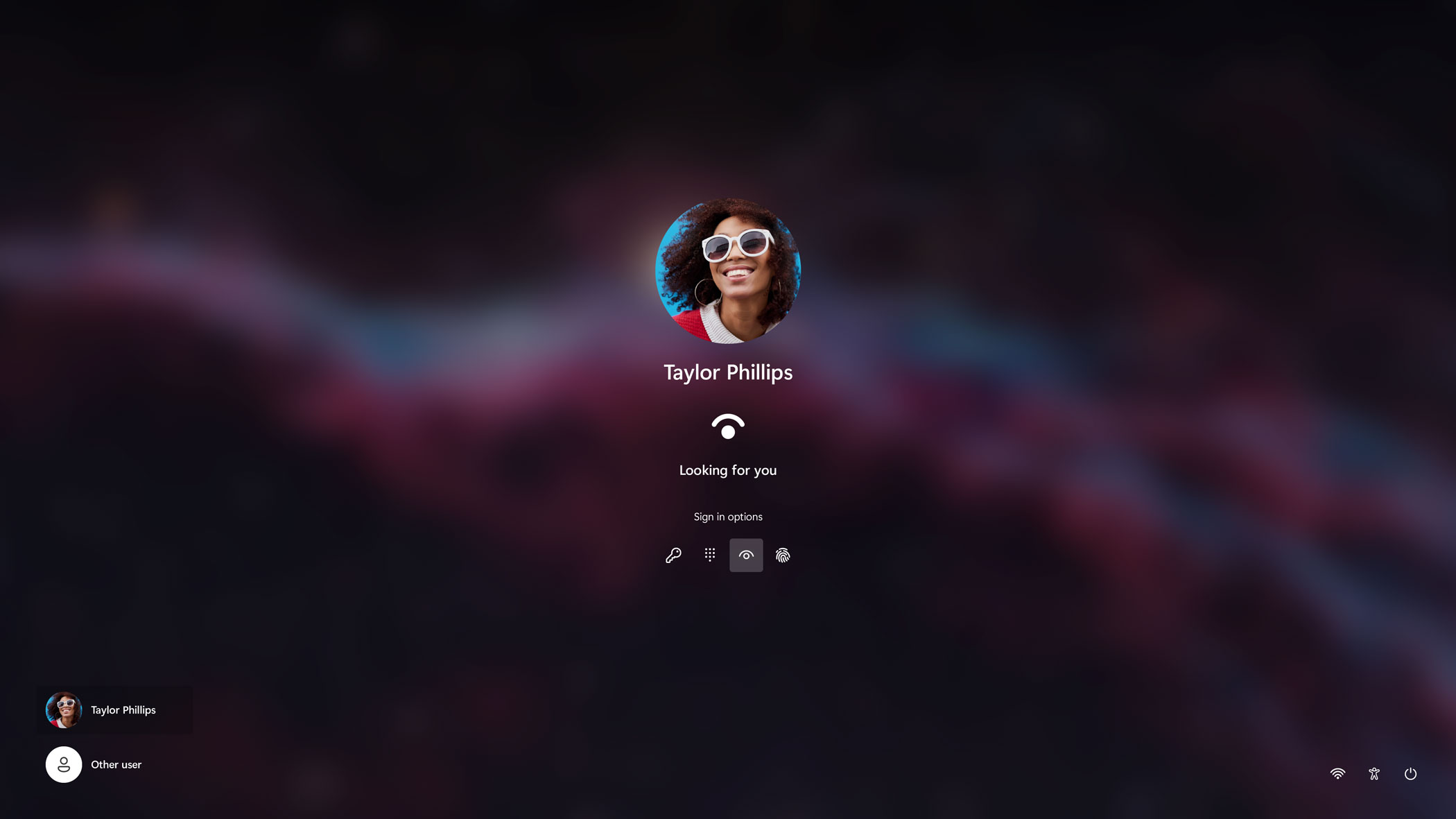 Eine wichtige Zielgruppe sind natürlich auch die Gamer, dort wurden wesentliche Verbesserungen vorgenommen:
Gaming has always been fundamental to Windows.

We build Windows to be a magical place, where everyone can play, connect, and create. That's why we're delighted to bring you Windows 11, with superior graphics, amazing speed, and an incredible selection of games.

Windows 11: The Best Windows Ever for Gaming – Xbox Wire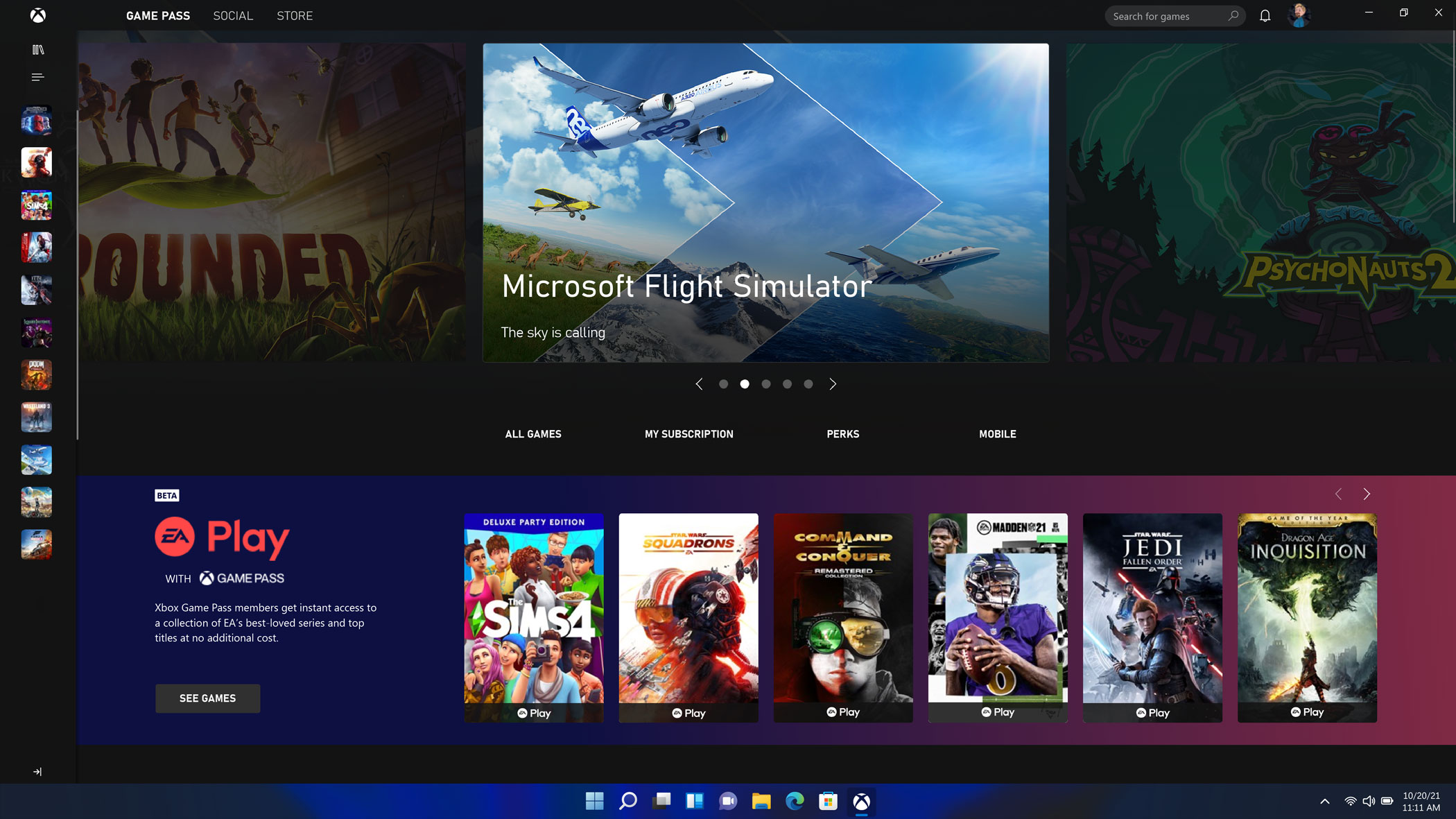 Auch und gerade Unternehmen stehen im Fokus der Veröffentlichung von Windows 11:
If the past year has taught us anything, it's that organizations must be resilient, and technology has been more critical to that resilience than ever before. ​The global pandemic accelerated digital transformation in ways never before imagined, and we are honored and humbled that so many of you chose Windows as the platform for that transformation.

​Hybrid work and learning are here to stay, and that means your organization needs an operating system that enables your people to work or learn at home, in the office or at school, and everywhere in between. It also needs to be easy for IT teams to manage, and it must provide advanced security to address the increasingly complex cybersecurity environment.

Today we announced Windows 11, which is the operating system for hybrid work and learning. As someone who joined Microsoft during the pandemic, I've been living hybrid work every day, as I don't live in Redmond like many Microsoft employees. I'd love to share with you why I'm excited about Windows 11 as I work remotely and support my kids as they learn in a hybrid environment. I'll also share what Windows 11 could mean for your organization and why you should get started now. Let's dive in.

An operating system designed for hybrid work and learning

In today's world of hybrid work and learning, our PCs are more than word processors and app platforms. They are our window to the world. They connect us with our colleagues, friends, students, and family, with knowledge and tools to solve problems and create in new ways. PCs link our work, learning, and personal lives, and our computing experience when we work, teach, and learn needs to be more personal.

Today we announced Windows 11, which reimagines Windows to deliver new experiences that work how you work and learn. The customer experience is more important than ever—not only for productivity, but for student engagement, employee satisfaction, retention, and attracting new talent. Windows 11 delivers a more streamlined, more personal computing experience that doesn't compromise performance, security, and manageability.

As we think about what that new experience means for hybrid work and learning, we have modernized the overall user interface, while still maintaining its familiar feel. We have worked to make the Start Menu more modern, and we've made it easier to find your apps and recommended documents.

Like many of you, I often have several windows open throughout the day as I work on documents, presentations, and spreadsheets. With Windows 11, we focused on improving the way you interact with these windows—how you organize them, snap them to specific areas on the screen, group them together, and toggle back to those snap groups when you need them. In fact, one of my favorite features is that when I undock and re-dock my machine as I move around throughout my day, Windows 11 remembers my snap groups across my screens, saving me time and keeping me in the flow of work.

Windows 11: The operating system for hybrid work and learning – Microsoft 365 Blog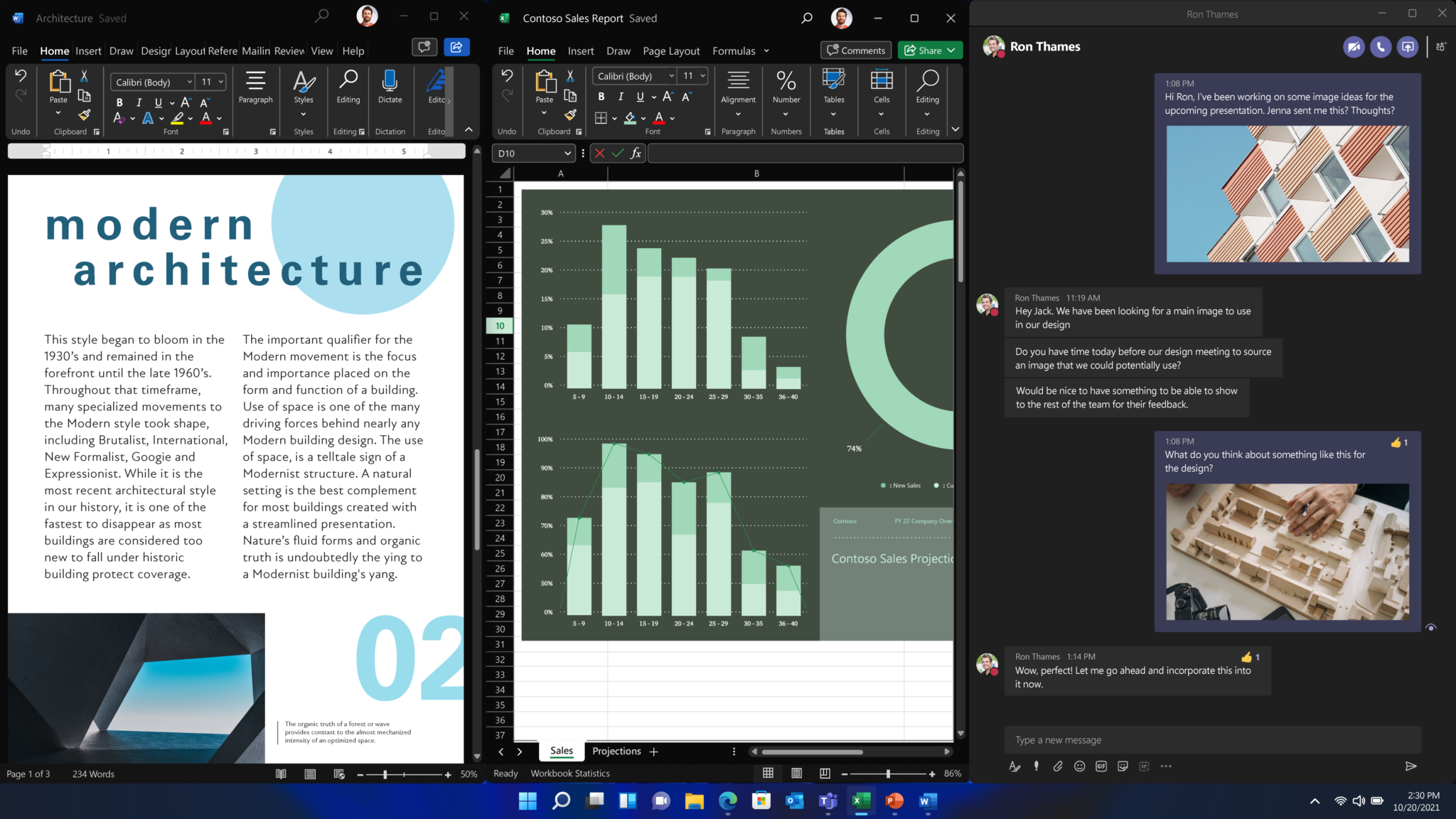 Easy for IT to deploy and manage

Hybrid work and learning have added even more complexity for IT. Users are no longer working or learning from a single location, and they may have to work or learn on different devices. What IT needs from an operating system for this new world of hybrid work and learning is greater simplicity.

Windows 11 is built on the consistent, compatible, and familiar Windows 10 foundation you know. You'll plan for, prepare, and deploy Windows 11 just as you do today with Windows 10. Upgrading to Windows 11 is similar to taking a Windows 10 feature update. The familiar management experiences you have in place today—like Microsoft Endpoint Manager, cloud configuration, Windows Update for Business, and Autopilot—will support your environment of tomorrow as you integrate Windows 11 into your estate. And when Windows 11 becomes available in the Windows Insider Program, Windows Enterprise and Education customers can also test it out on Azure Virtual Desktop.

We've also heard from many of you that an annual update works best for you, and a simplified servicing plan makes it easier to deploy. So, Windows 11 will be updated annually with 24 months of support for Home or Pro editions, and 36 months of support for Enterprise and Education editions.

Just as with Windows 10, we are deeply committed to app compatibility, which is a core design tenet of Windows 11. We stand behind our promise that your applications will work on Windows 11 with App Assure, a service that helps customers with 150 or more users fix any app issues they might run into at no additional cost. Since 2018, App Assure has worked with thousands of customers and evaluated almost 800,000 apps with a 99.7 percent application compatibility rate. For that remaining 0.3 percent, the App Assure team will engage directly with you to get your apps running.

We've also launched Test Base for Microsoft 365. Test Base is an automated application testing tool in preview that you can use to test those business-critical applications. If the tests show that the app might have issues, again, App Assure will be there to help you.

Organizations can move eligible PCs directly to Windows 11 using Windows Update for Business if they are running any supported version of Windows 10, which is Windows 10 Enterprise, version 1909 or higher, or Windows 10 Pro version 20H1 or higher.

Stay tuned for more information in the coming days, and please join us on July 21, 2021, for Tech Community Live: Windows edition, an interactive, virtual event to help you plan and prepare for Windows 11.

Windows 11: The operating system for hybrid work and learning – Microsoft 365 Blog
Welche neue Design Philosophie hinter Windows 11 steckt, wird vom Windows Design Team erklärt. Auch wurden die ‎Windows 11-Designprinzipien‎ wurden bereits in den Microsoft Docs veröffentlicht:
Windows 11 marks a visual evolution of the operating system. We have evolved our design language alongside with Fluent to create a design which is human, universal and truly feels like Windows.

The design principles below have guided us throughout the journey of making Windows the best-in-class implementation of Fluent.

Windows 11 design principles – Windows apps | Microsoft Docs